The ES1000 Dry Bath Incubator with heating lid is an incubation based on semiconductor heating/chilling technology and PID automatic temperature control technology. Timing flexible, constant temperature function and multi-points operating mode are effectively improving the efficiency of the laboratory work. It is the ideal equipment, applying to kinds of sample incubation, catalyze, save and etc.
Comparing with common Dry Bath Incubator, the new-designed ES1000 have below additional functions:
New technologies: a. Heating lid can be turn on/turn off.
b. Block can be recognizable.
c. It applies the thermal cycle's heating lid technology
2. Integrated design for one main machine for heating and cooling. The user just select the block to choose temperature control function.
The heating lid technology is used to prevent samples from producing water vapour during incubation. Since the water vapour will influence the concentration of samples to influence the experiment results. Below fig.1 and fig.2 can explain heating lid function.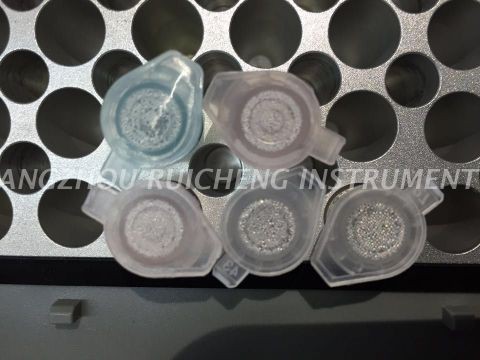 Fig.1: Turn off the Heating Lid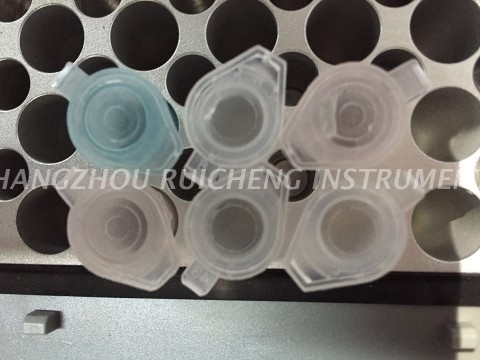 Fig.2: Turn on the Heating Lid
From above fig.1 and fig.2, you can compare the samples situation with or without heating lid.
What's more, ES1000 has below advantages:
1). The heating time and cooling time of ES1000 is much shorter than common dry bath incubator. The creative temperature control technology(temp. control system is made in block) realize quicker and more accurate temp. control. The exchange of blocks is quicker and more convenient than common dry bath incubator.
2). Integrated design for one main machine for heating and cooling/heating. The main machine is the same for heating and cooling function. The machine is designed with block recognization. The user just need to purchase one main machine, and according to request, select the block (ES series or ESC series). So that, it improves the utilization and reduces the cost arising from purchasing cooling machine again.
3). Dry Bath Incubator(with heating lid) is also called Dry Bath with Thermal Cycle. Like thermal cycler, it is using advanced thermoelectric technique and there is a adjustable heating lid. Peltier design provides efficient thermal control like a thermal cycler. The ES1000 can be used for some simple PCR tests. So that, it can reduce the experiment cost greatly.